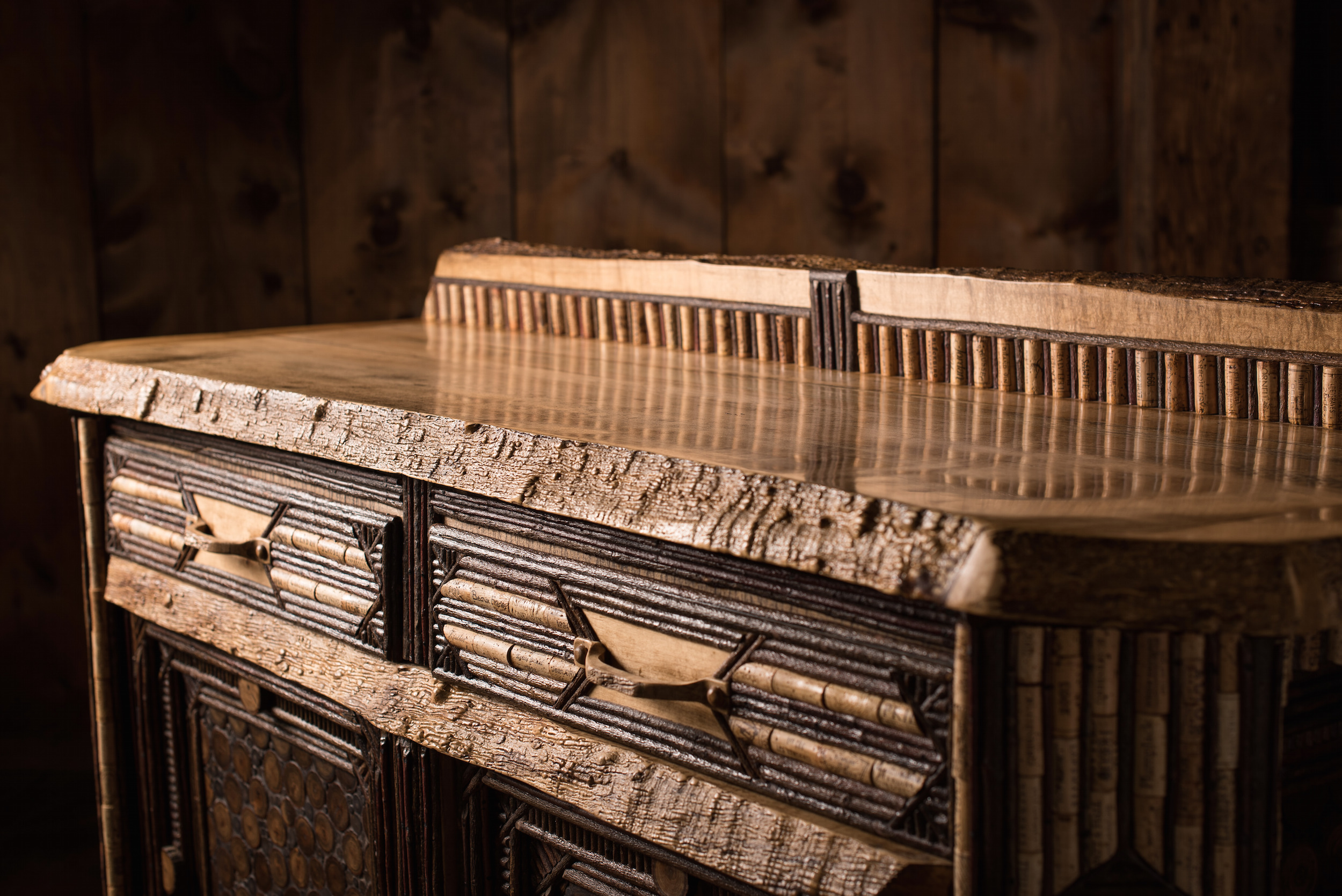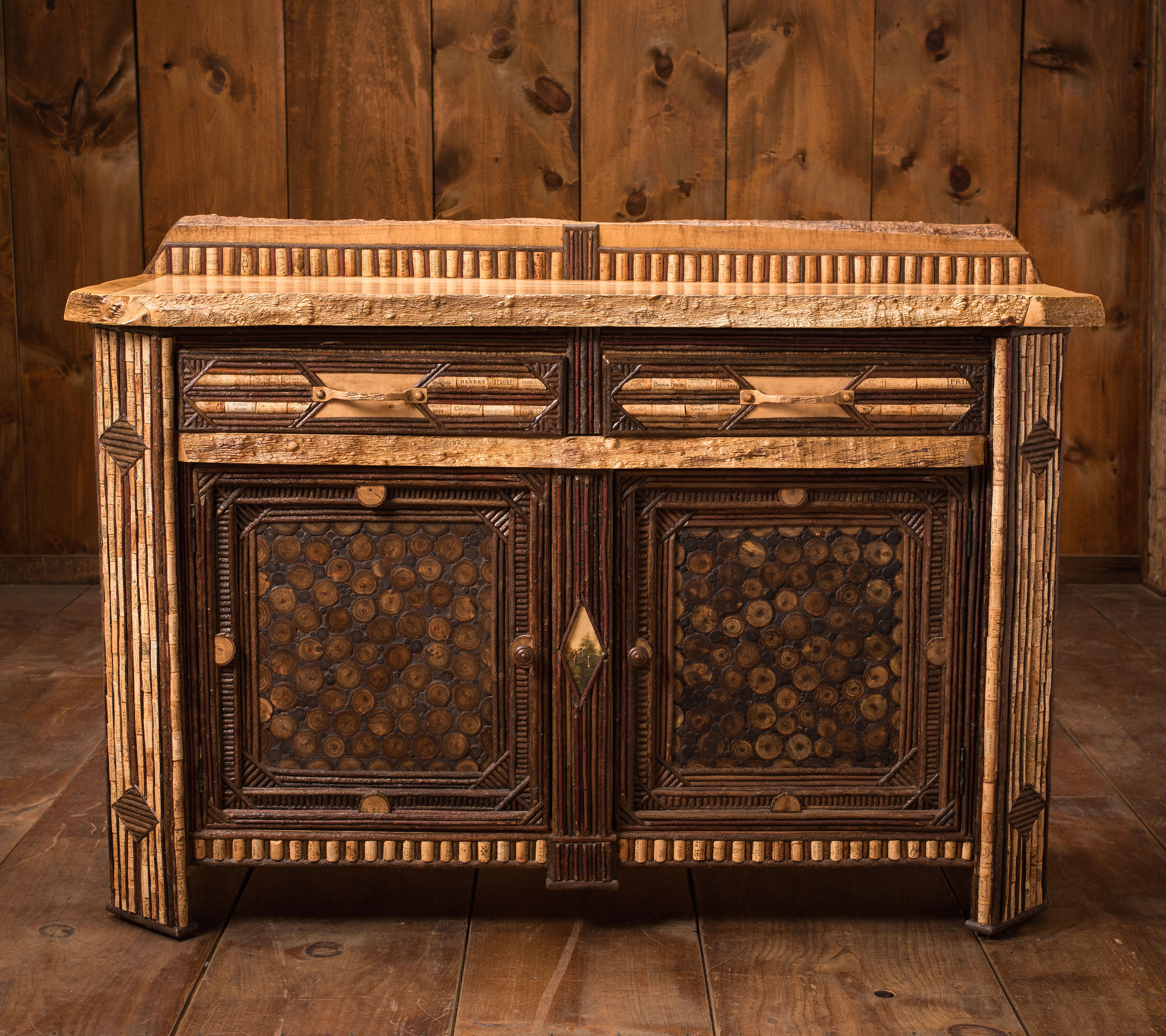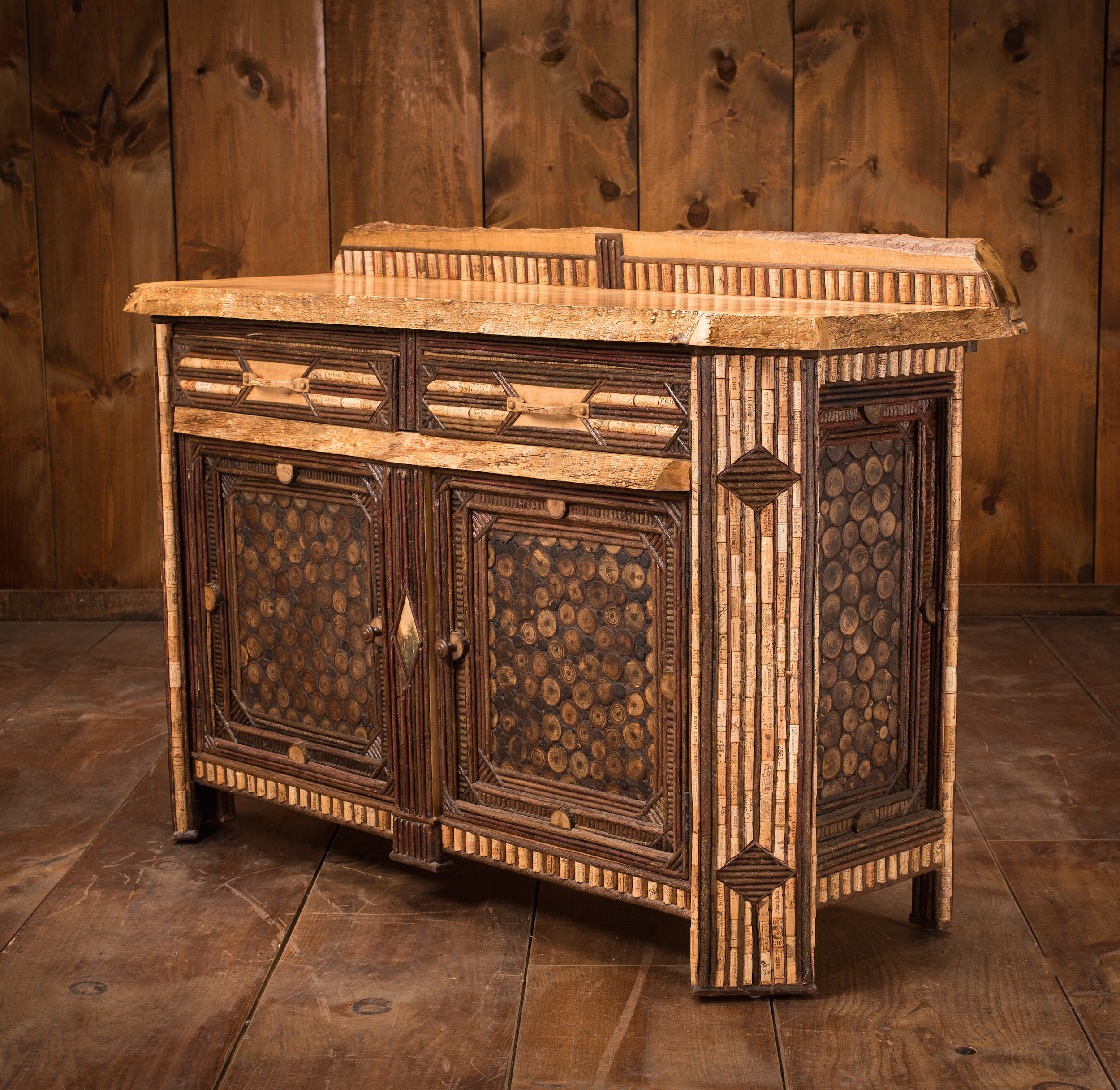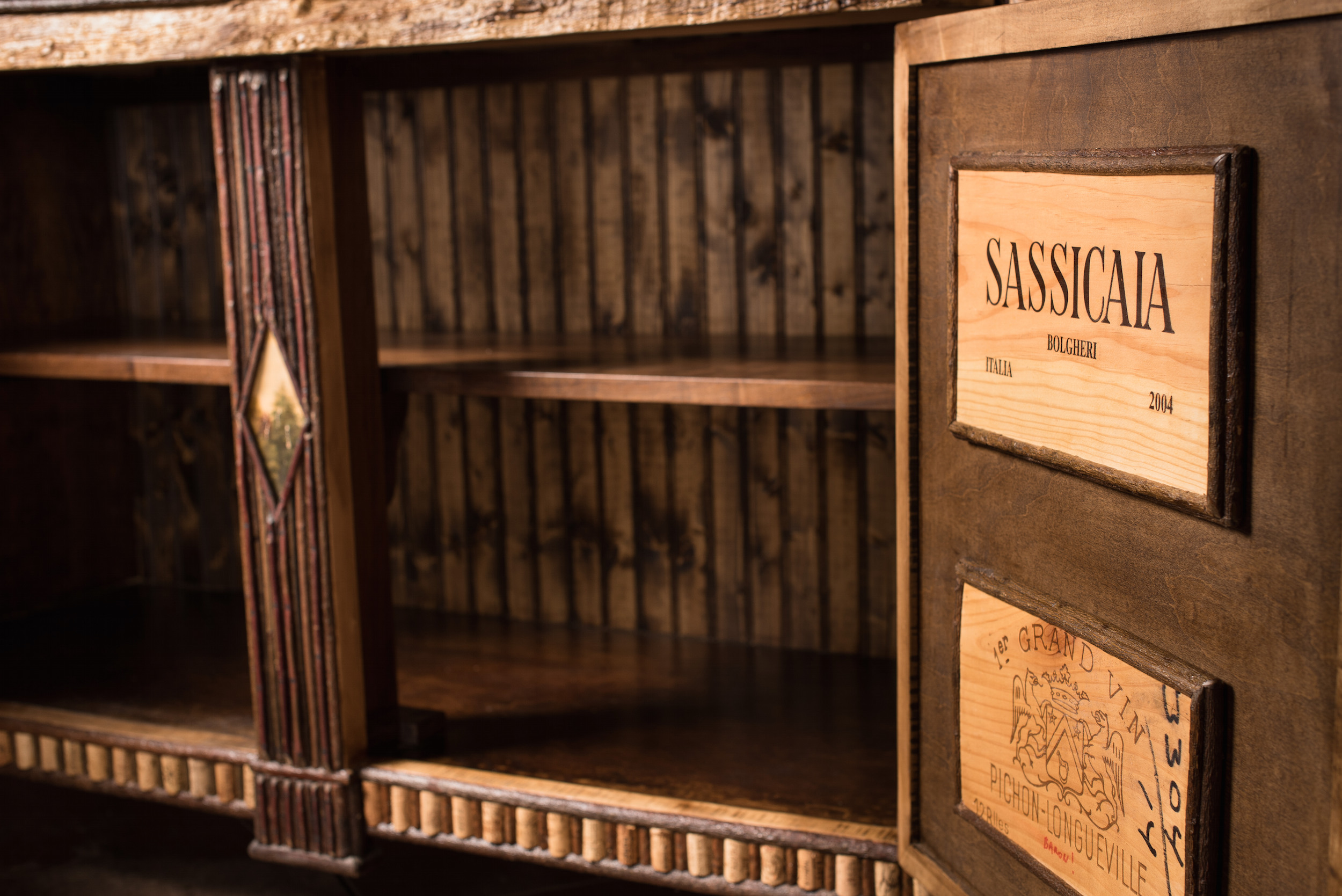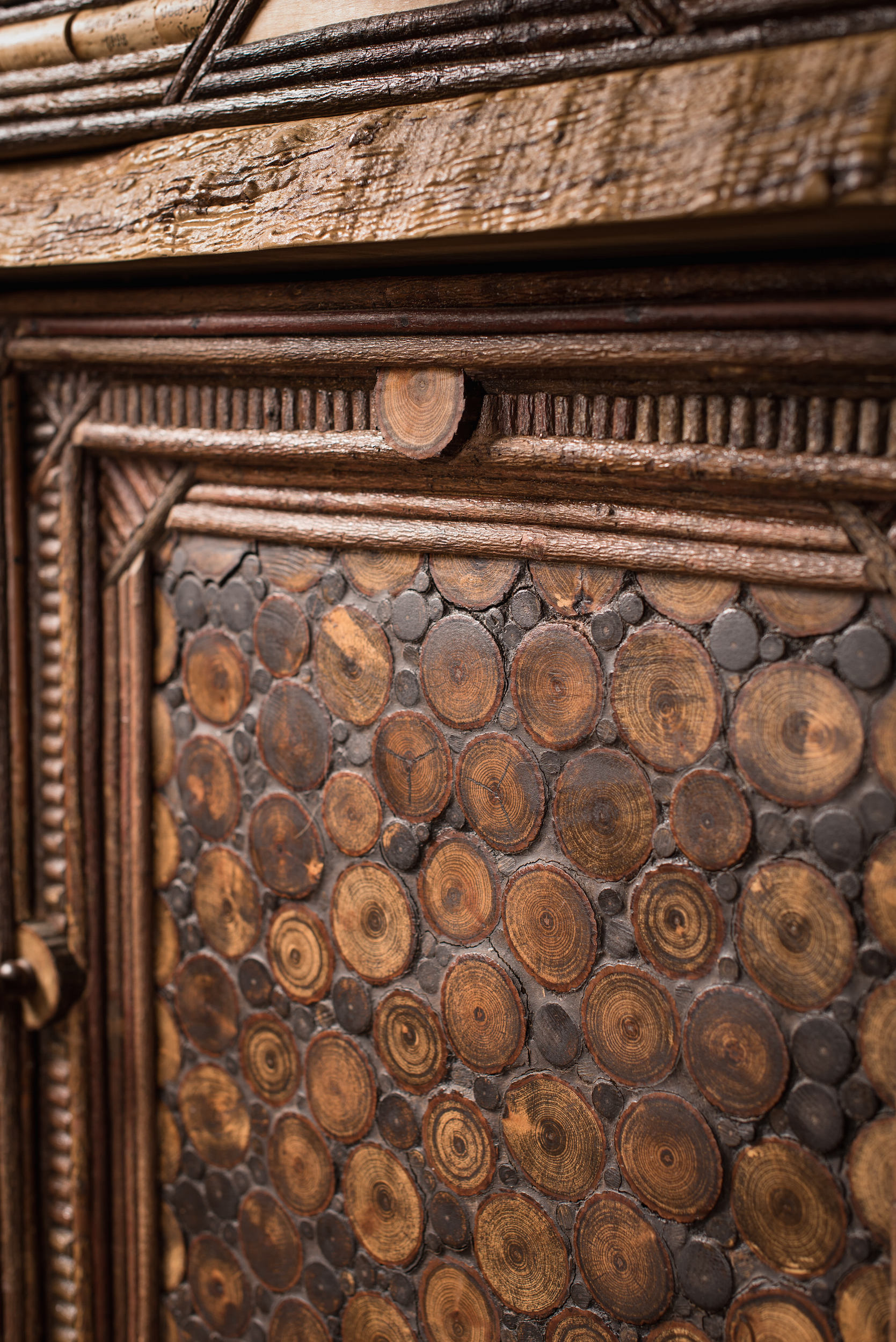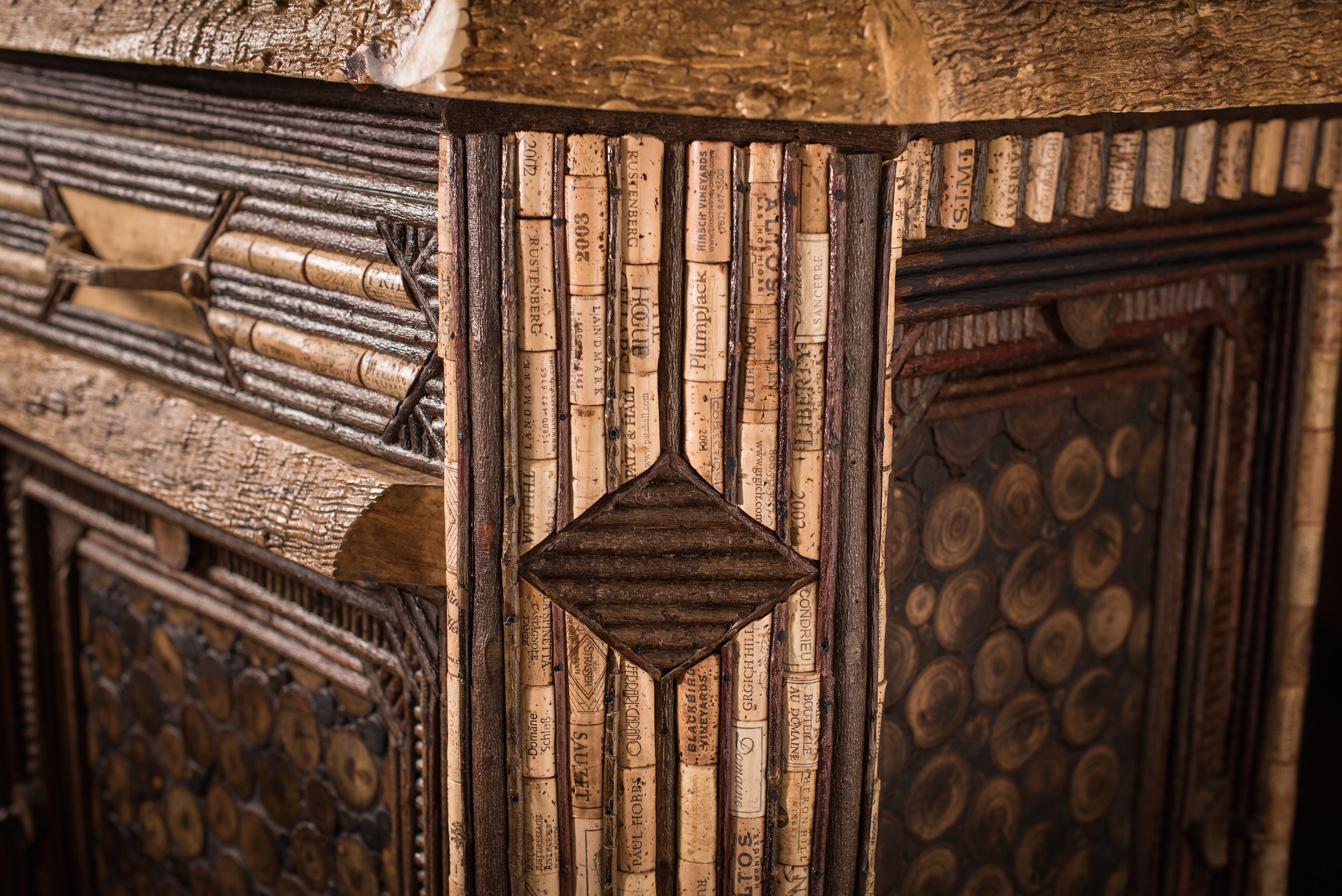 Corrugated Edge Maple Sideboard
This piece was crafted from ancient maple, Vermont walnut, dogwood, and corks from The Point Resort.
Solid hardwood throughout, doors open to a single walnut shelf 17" deep. Drawers are 18" wide, 22" long and 3 1/2" deep and are natural pull with no mechanical slides. This is a truly unique sideboard with a corrugated edge maple top and a matching slab acting as a base to the drawers. The doors are 3" deep with five different planes to give them a visual depth, and are faced with Adirondack hickory slices and framed with red osier dogwood.

Over 500 corks are used representing 450 different vintages and vineyards and are from the wine cellar of The Point (Saranac Lake, New York).
5' 5" long x 42" tall x 25" deep
$9500